WW1 Bunker Melts Found last summer. The bunker is located in Stelvio National Park, on the slopes of Monte Scorluzzo. Monte Scorluzzo stands at 3,094m/10,151ft is a mountain in the Ortler Alps, Italy. The mountain is melting. Glacial ice reduced by 40% over the past 50 years. Furthermore, the ice loses 6-meters of thickness per year.
Once the mountain acted as the front line between the Italians and their Austro-Hungarian adversaries in World War 1.
A century ago, the bunker overlooked a vast glacier that has since melted.
Stefano Morosini, a mountaineer and professor of history at the University of Bergamo told the Christian Monitor:
"During the First World War, there was a huge glacier, the Platigliole glacier. Now, it has totally disappeared. Bunkers and shelters made of rocks and slabs of timber are slowly collapsing as the permafrost melts."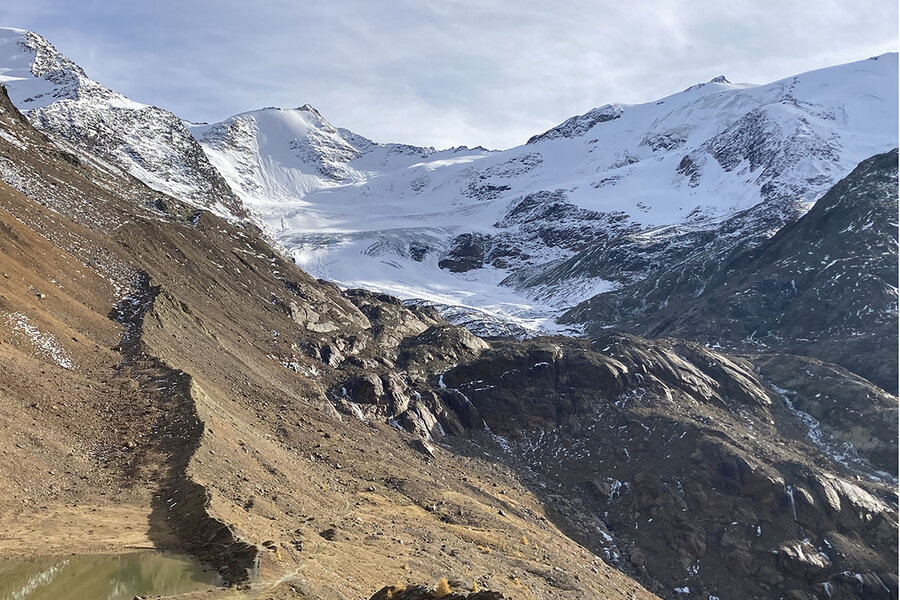 Stelvio National Park
"We have an opportunity, but it is an opportunity that must be grasped very quickly. These places not only conserve all sorts of artifacts, but scientific traces of how life used to be from a botanical, entomological, and glaciological point of view 100 years ago," says Giovanni Cadioli, a military historian and postdoctoral researcher at the University of Padua in northern Italy.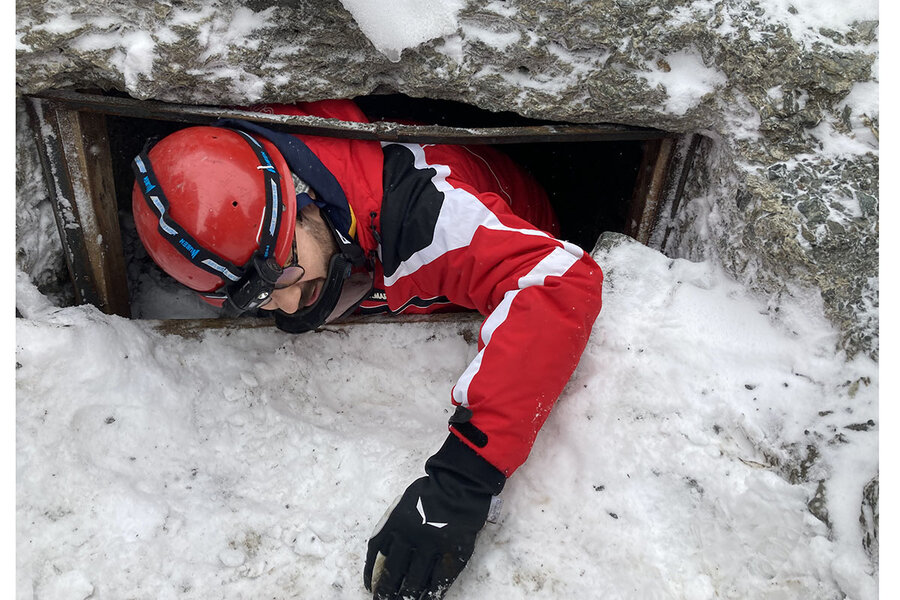 Mr. Cadioli leaves the bunker through its entrance, a small box-shaped hole in the rock and ice.
The bunker was home to a group of around 15 Austro-Hungarian troops. The soldiers slept on straw-stuffed mattresses, fed on tins, desperately tried to stay warm. Lastly, made regular sorties to take shots at the Italian trenches.
Preserving these time capsules commenced a few years ago.
One bunker, found close to the 3,094-meter summit of Monte Scorluzzo, was dismantled and brought down the mountain for safe keeping.
Eventually, a new €3.2 million museum, will open in 2023 in Bormio with the bunker artifacts.
Fighting commenced in the mountainous in 1915, as Italy entered the war . The Austro-Hungarian troops moved quickly to occupy the highest peaks and ridges. Height is always a tactical advantage in warfare. The Italians would spend 1915-1919 and hundreds of thousands of men would suffer tremendously.
In one instance, over a period of just a several days. A series of avalanches killed an estimated 10,000 Austrian and Italian soldiers. The avalanches occurred as a result of the Austrians and Italians fighting. Some witnesses claim that the avalanches were purposefully caused to use as a weapon.
Living conditions were a frozen hell on earth, during the winter months, temperatures reached minus 40 degrees Fahrenheit.
The highest point occupied by any troops was at Monte Ortles. Moreover, an awesome 12,800 feet or 2.4 miles up. Furthermore, many soldiers died of frostbite, avalanches, and lightning strikes. As a result of the lightning strikes, often ammunition dumps ignited.
Relics from Italian and Austro-Hungarian forces from World War I are on display in Stelvio National Park, having been recovered from the ice.
WW1 Bunker Melts