The Battle of Muckie, Sumatra, 1839
US Navy VS Malay Pirates The hiatus in Malay piracy of U.S. merchant ships engaged in the pepper trade in Sumatra lasted only six years until the merchant vessel Eclipse was taken and her entire crew massacred in 1838. In 1831, it had taken a year before the first U.S. Navy ship had arrived to exact retribution. See our piece: Birth Of Gunboat Diplomacy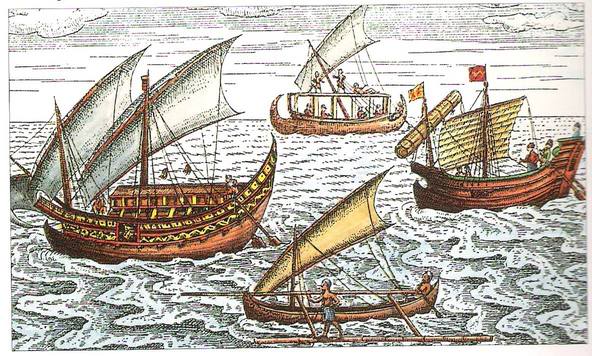 This time it only took 20 days from the time Commodore George C. Reade, commander of the East India Squadron, first learned of the massacre and the arrival off Quallah Battoo, Sumatra, by USS Columbia, the newest and most heavily armed frigate in the U.S. Navy, and the smaller battle-veteran frigate John Adams (history lesson: the importance of forward deployment of naval forces).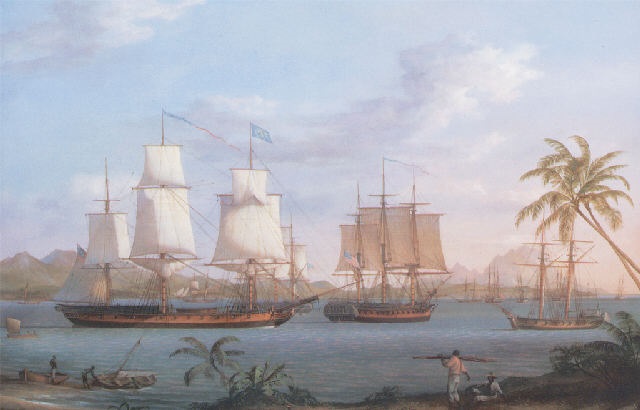 As a lieutenant, Reade had participated in the defeat of HMS Guerriere by USS Constitution and of HMS Macedonian by USS United States during the War of 1812. As commodore, he wasted no time, and after fair warning blasted the forts of Quallah Battoo.
He then sailed his squadron a few miles down the coast to the settlement of Muckie. Under covering fire from the frigates, a 360-man landing party of Marines and armed Sailors went ashore.
Unlike the Malay warriors who had fought to the death against the 1831 expedition, the Malays had fled, and the fort and town were deserted. The landing party proceeded to burn the town and fort, and spike the guns.
No remnants of Eclipse were found.
In conclusion, Malay casualties at Quallah Battoo and Muckie are unknown, but there were no further attacks on American shipping in the area. Lastly, no U.S. Marines or sailors died in the operation, although 20 sailors had previously died of dysentery on the voyage to the East Indies.
US Navy VS Malay Pirates Written by US Navy Admiral Samuel J Cox