Typhoon Class Submarine : World's Largest Submarine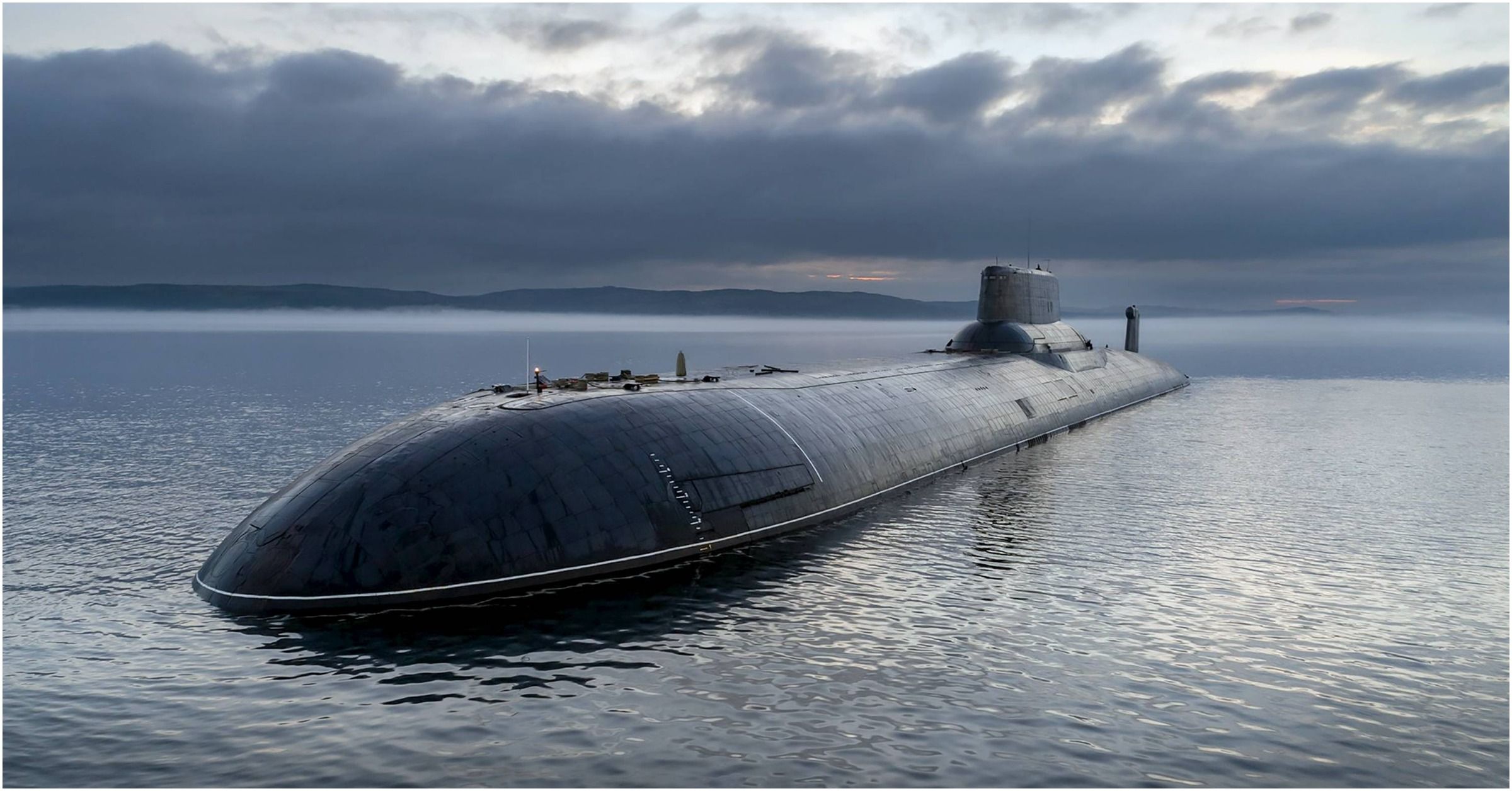 Typhoon Class Submarine : World's Largest Submarine It's the world's largest submarine, nuclear powered. Of the 7 planned Typhoons for the Russian Navy, 6 were built, 3 retired and recycled, Severstal & Arkhangelsk submarines were reserved, later decommissioned, still at Zvyozdochka shipyard to be recycled.
Dmitry Donskoy remained in active service with the Russian Navy. First launched in 1980, in 1990 it entered an extensive dry dock period to upgrade it from 3rd generation to 4th generation. Was there for over a decade until 2002.
Instead of constantly traveling the world's only oceans, Typhoons were built to sit under the Arctic Circle for months at a time, waiting to punch through the ice and launch nuclear missiles (RSM – 56 Bulava Ballistic Missile).
Sailing ability of 22.2 knots on the surface and 27 knots below water. Multiple pressure hulls make Typhoon wider than any submarine, crew can comfortably live for 120 days and support 160 crew men.
On 25 June 2021, Russia sent the world's largest submarine Belgorod on the first secret mission amid tensions with the US and Britain. This is the first sea mission of the Belgorod submarine after its launch in 2019. According to the Russian Defense Ministry, all sea trials of this submarine have been completed. The 604 feet long Belgorod is the world's largest submarine to be built in the last 30 years
The Construction of the Typhoon-class submarine nuclear-powered ballistic missile submarine of the Soviet Navy in 1978, By Sevmash shipbuilding company in Severodvinsk, Soviet Union or Russia at present. (below)
Typhoon Class Submarine : World's Largest Submarine