Scapa Flow Wrecks : In Pictures. The wrecks at Scapa Flow represents a legendary diving site that may only be outdone by Truk Lagoon!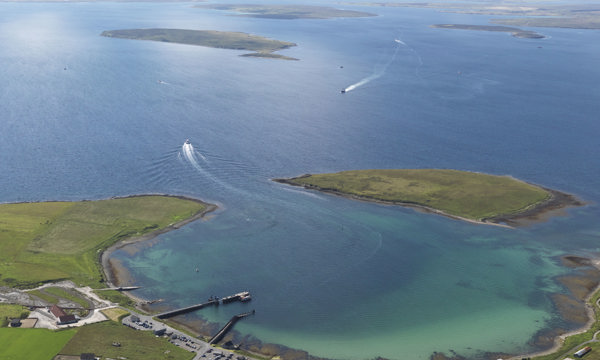 Sinking Of HMS Royal Oak By U-47
In conclusion, be safe if you decide to make the voyage. As a result of years of wrecks, it can be very dangerous. Furthermore, it is a cold diving site so it is not for those with a cardiological problem, or the "faint of heart".
Lastly, when considering visiting the wrecks at Scapa use an approved diving company. Scapa Flow Wrecks
Moreover, make sure to practice your diving quite a bit at home first, to make sure your experience is up to the level that is required for such a wreck site as Scapa.
But, if you decide not to dive, you can visit and take in the beautiful surroundings and take in lots of great naval history all over the area. Additionally, the hotels are reasonably prices and offer some great meals and warm and hospitable service.
In conclusion, Orkney is a delightful part of the world and well worth a visit for any traveler looking for a new adventure!