Nell Watson : Futurist : On Computer Vision, Machine Learning & Our New Society
Nell Watson : Futurist : On Computer Vision, Machine Learning & Our New Society
WHO IS NELL WATSON?

My career in technology and entrepreneurship stems from a great early-age foundation I got from my engineer dad. Although life went somewhat off the rails after his death when I was 11, I got back on track later; by the age of 24, I was already teaching post-grad computer science. Soon afterwards I ventured into entrepreneurship, in various projects and ventures, in pursuit of lasting beneficial impact in the world.
In the process of maturing as an entrepreneur I have drifted into being a sought-after public speaker, facilitating a great many workshops, and delivering digestible yet informative lectures on emerging technologies to diverse audiences internationally.
As a keynote speaker, I have presented for Ericsson, Credit Suisse, MIT and many others. I have taught and presented in India, Morocco, Chile, Brazil, the Nordics, the United Kingdom and across America.
I have built a track record as being insightful, imaginative, and broadly-aware, as well as an effective communicator and mentor, who can make complex subjects able to be understood by all. My work is regularly covered by Wired, BBC, The Guardian, Forbes, Vice, and others.

I have a core belief that technology can (and should) be leveraged to free us from the saddest aspects of the human condition. It is this same wellspring of passion that I seek to ignite within others.
Hopefully some of my writing can help to effect this in you.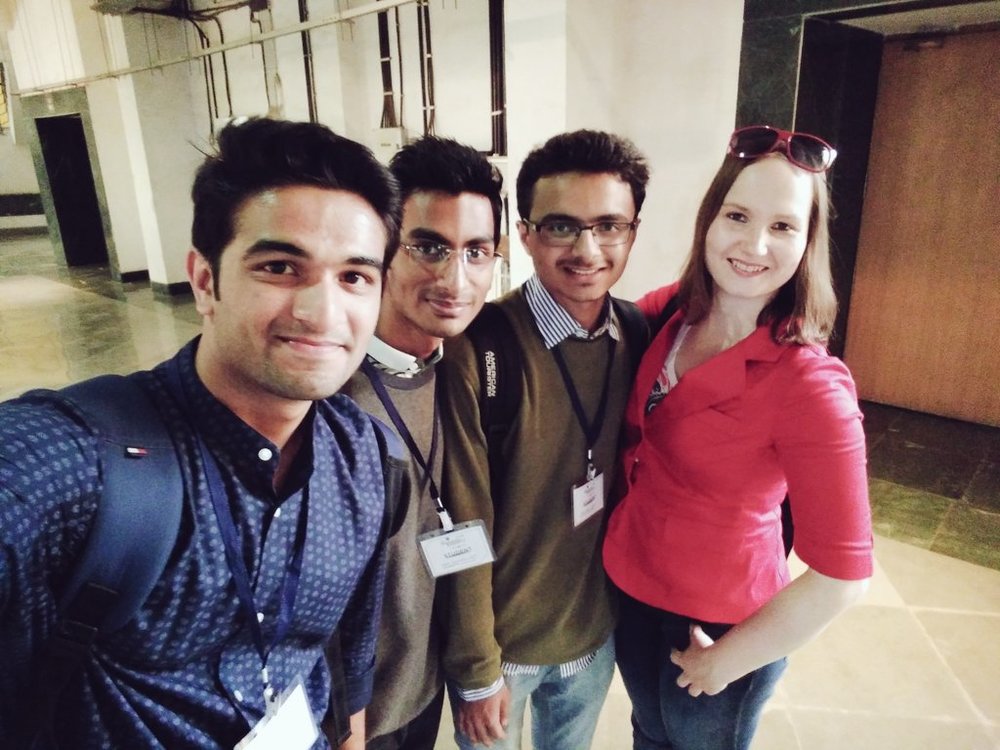 ---
I'M BEST KNOWN FOR MY TALKS AND CONSULTATIONS ON:
Machine Intelligence is as big a disruption as electricity was in the 20th century. It can seem confusing and hard to implement. This talk gives an overview of various terms and concepts, a timeline running from the past to the near future, and a crash course on how to practically implement AI within your business to create new opportunities.
How can we use the energy of change to move ahead and make the most of the silver linings in dark societal clouds. Newly decentralized and strengthened societal institutions are arising with great effect on business, travel, environment, work, globalisation and legislation. A peek into the mid-term future which is still full of possibilities powered by essential technologies.
Artificial Intelligence is becoming incredibly sophisticated, able to manipulate people's impressions of events and the news that they hear. Crucially, there is plausible deniability, the suggestions that an algorithm just happened to make a decision of a prediction without human design or intention behind it. This talk explores where technology and society may be heading next, in a scenario where individuals who are targeted for political reasons may find that their perceptions of reality itself are toyed with by the hidden and deniable 'glitches' of machine intelligence – a literal ghost in the machine.
Intelligent machines are beginning to understand the needs, drives, and even values of humanity, with huge opportunities for each of our lives and our global society. These technologies can transform our communities, making our world more safe and secure, and helping us to manage precious resources in new ways. how can we make the most of these capabilities, and ensure that the spirit and wisdom of the human isn't lost in a sea of cold algorithms? How can we retain our humanity, whilst growing past our greatest weaknesses?
---
---
TESTIMONIALS:
"A powerful, informative, innovative, thoughtful, and thoroughly-inspiring presentation.
— N.I. Chamber
"Wow! What an inspiring presentation: thought-provoking and enjoyable.
— Emma Kieran
"Thank you for the impeccable presentation. You are an amazing speaker and the entire audience was spellbound listening to you talk.
— Dina Bassel
"Rare to hear an AI expert with such profound cultural & social understanding as Nell Watson.
— Mikko Jarvenpaa
"The energy levels at the event were sky high; fantastic feedback from attendees. It was a genuinely provocative, and brilliantly presented talk – you could hear a pin drop in the room.
— Ian Richardson
"We were very happy with Nell Watson. She was really impressive with many pertinent examples, and really thought about what would be relevant to us. Very happy with it!
— Suzanne Janse, Elsevier
"Nell Watson blew the whole crowd away with intelligence, humanity, insight, and complex thinking. Just epic. The world needs more Nell.
— Pete Trainor
"Amazing presentation by @NellWatson. Her lessons for the future have left me both humbled and inspired.
— Jenny Sprackling
"Shout out to Nell Watson, who delivered an incredibly captivating and polished keynote that had the attention of the whole auditorium.
— Tim Parfitt
"What an amazing finish by Nell Watson. Too many amazing ideas! An absolute inspiration.
— Daniel Harvey
"Best presentation of the whole day. THE most amazing, inspiring speaker, with a smart, eloquent call for a renaissance of the heart. Thank you!
— Jamie Jefferson
"It genuinely was the most inspirational and forward-facing session I've seen in 25+ years.
— M. C.
"Nell put each person in an envelope in which knowledge and insights have been lavishly scattered around. The interview afterwards also testified of expertise. Giving a talk is one thing; giving a Q &A afterwards and giving new insights is something else. In a busy world full of stimuli and speed, Nell's talk was a relief, a resting point, a moment of pure contemplation.
Nell Watson : Futurist : On Computer Vision, Machine Learning & Our New Society