How many Beechcraft Starships are still flying?
Auto, Aviation & Transportation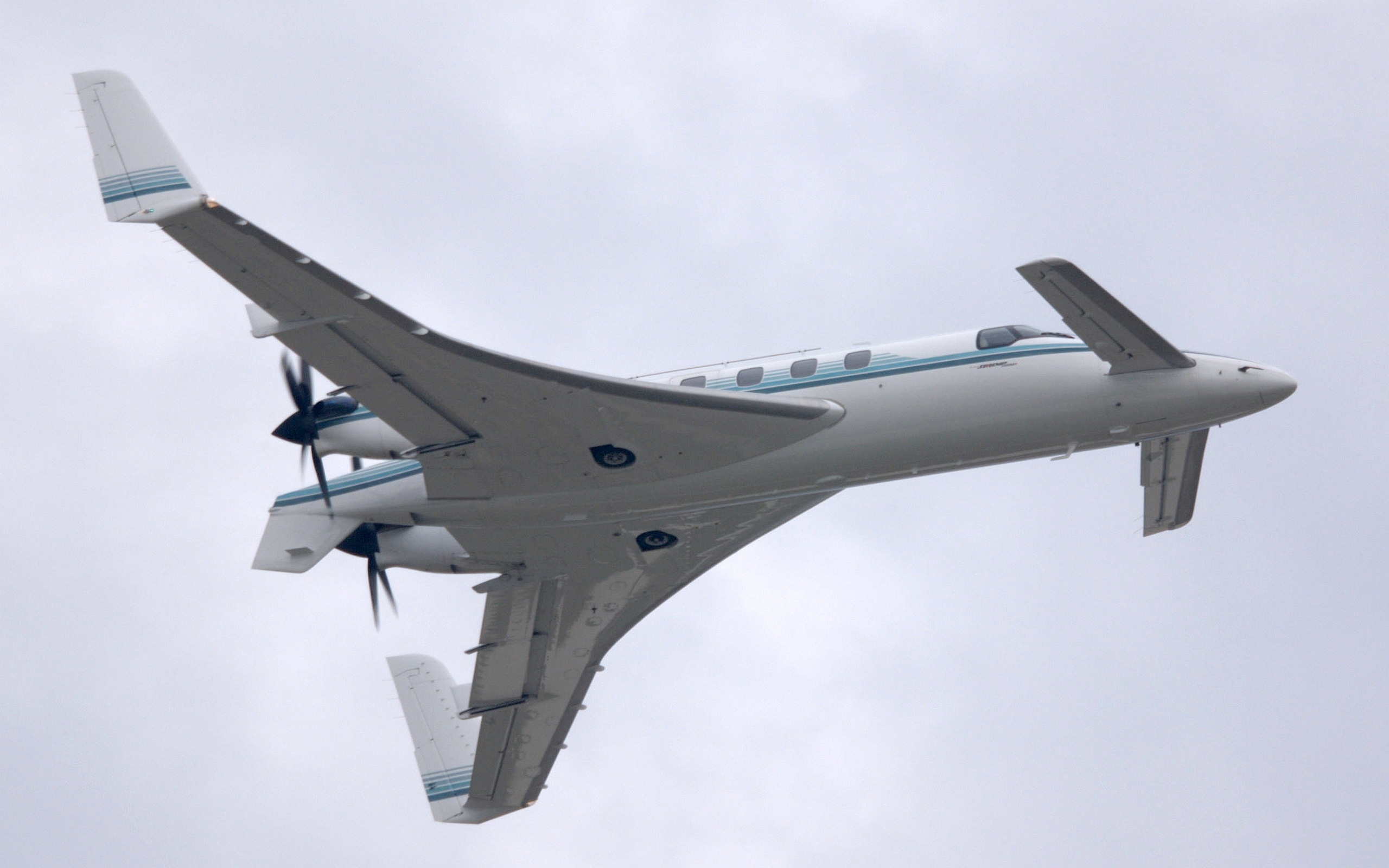 The innovative Beechcraft 2000 Starship took its first flight yesterday, February 15th, 1986. However, despite its technologically advanced design at the, such as the first all composite business class aircraft, the Starship couldn't find many buyers and unfortunately production shut down by 1995.
The Beechcraft 2000 Starship is a uniquely designed aircraft manufactured by Beech Aircraft Corporation. Which later became Raytheon Aircraft and Hawker Beechcraft.
The development of the Starship began in the early 1980s. With the aim of creating a new type of business aircraft that would be efficient, comfortable, and advanced in terms of technology.
Famed aviation engineer Burt Rutan designed the Starship. Rutan became known for his innovative and unconventional aircraft designs.
The Starship's design incorporated many advanced features. Such as a carbon-fiber composite airframe, a highly-efficient turboprop engine.
And a highly-advanced glass cockpit with digital avionics.
The first prototype of the Starship, known as the Beechcraft Model 2000, was built and flown in 1983. The prototype underwent extensive testing. And several modifications were made before the final design was approved for production. The production version of the Starship became known as the Beechcraft Starship 2000A.
The Starship entered commercial service in 1989. And initially it found a warm reception from the business aviation community. However, the aircraft's unique design and advanced features also made it expensive to produce and maintain, and sales were lower than expected.
Back in 1989 the retail price was $3.9 million. This was similar to the Cessna Citation V and Lear 31 jets, which were 89 and 124 knots faster than the Starship at maximum cruise, respectively. Furthermore, Piper Cheyenne turboprop boasted a higher speed and sported a price tag that was $1 million less.
Only 53 Starships became built, and production ceased in 1995.
Despite its short production run, the Starship remains a noteworthy aircraft in aviation history. And its advanced design and technology influenced the development of other aircraft in the years that followed. However, there are many in aviation that despise the craft. They hate the cockpit displays which consist of 16 screens that overheat. Furthermore, the original design doesn't add beneficial flight elements.
Several Starships remain in service today. Highly-regarded by their owners for their unique combination of efficiency, comfort, and advanced features.
The Beechcraft Company has a long and rich history in aviation that dates back to the early days of flight.
Walter Beech and Olive Ann Beech founded Beechcraft in 1932. And it quickly became a prominent manufacturer of general aviation aircraft.
One of the company's early successes was the Model 17 Staggerwing. A biplane known for its speed and maneuverability. The Staggerwing was popular with both private owners and military buyers, and it set several speed and altitude records in the 1930s.
During World War II, Beechcraft produced a range of military aircraft, including the AT-10 Wichita trainer and the C-45 Expeditor transport.
After the war, the company shifted its focus back to civilian aircraft, in addition it introduced several new models, including the Model 35 Bonanza and the Model 18 Twin Beech.
In 1960, Beechcraft merged with Raytheon, a defense electronics company, and the combined company continued to produce a range of civilian and military aircraft.
During the 1960s and 1970s, Beechcraft introduced several new models, including the Model 23 Musketeer, the Model 36 Bonanza, and the King Air series of turboprop aircraft.
In the years after the Starship,, Beechcraft continued to produce a range of aircraft, including the Beechcraft Baron and the Beechcraft Premier. In 2006, the company became acquired by investment firm Goldman Sachs. Later sold to Textron, the parent company of Cessna Aircraft Company. Today, Beechcraft is a subsidiary of Textron Aviation. And it continues to produce a range of general aviation and military aircraft.
Today you can still buy one. We found a listing asking $4.7million for a Starship. Beechcraft Starship 2000 – Price, Specs, Photo Gallery, History – Aero Corner
However, would you want to? To quote pilot & author Mac McClellan:
"It was a failure in every respect. Raytheon shot for the moon and ended up with an exotic looking airplane that didn't do anything as well as airplanes already there, and costing much less. And all of aviation was robbed of the really terrific airplane that a billion dollars could have created."
The Wikipedia: Beechcraft Starship article states only nine active FAA registrations remain in 2010.
Lastly, you can visit one below at the Pima Air And Space Museum: Beechcraft Starship – Pima Air & Space
Auto, Aviation & Transportation
How many Beechcraft Starships are still flying?