Understanding Frank Sinatra
Frank Sinatra : Understanding The Legendary Musician That's Life in Frank Sinatra's 1966 album of the same name was first recorded by O. C. Smith in 1964, and Sinatra liked the song  so much that he decided to record it himself. The version I'm mainly referring to in my essay is  his very first performance of this song on his television special A Man And His Music – Part II in  1966. According to Ol' Blue Eyes, the version used "a fairly mild Nelson Riddle chart" (Mustazza 135) in its arrangement. Which is simpler than the arrangement of his later recording  by Ernie Freeman.  
In this performance, Frank Sinatra shows his confidence, swagger, and the feeling that he  has his life in control. His body and hands slightly swing in front of the microphone throughout  the performance, giving the audience an impression that he is self-assured.
Furthermore, through  his hand gestures and body movements, Frank Sinatra brings his swagger to the audience. For  instance, when he sings the second sentence "that's what all the people say", he waves his hand  and gives out the feeling that he is already aware of what "life" means. When Sinatra sings "some people get their kicks, stomping on a dream. But I don't let it, let it get me down", he shakes his head with eyes closed. Revealing his inner confidence. And showing the audience that he has everything under control. Hence we see that Frank Sinatra demonstrates his typical swagger  style of performing in the television version of That's Life. 
The arrangement of Sinatra's version of That's Life is perfect assistance to the song as it  helps Sinatra showcase his vocals and communicate with the audience. The general arrangement  is mild and there is no backing singer, and therefore, Sinatra's vocal skills are presented  perfectly. From the beginning, we can notice that Sinatra's voice is greatly louder than the orchestra. And we can hear all of his arrangements in his voice.
When he sings "yeah that's life" at  2:29, his voice is evocative and powerful, the orchestra perfectly compliments the attributes of  his voice. In the ending sentence "I'm gonna roll myself up in a big ball and die". Sinatra prolongs the sentence creating a strong impact on the audience's ears. And the orchestra at the back also creates a forceful ending effect. Compared with the later recorded version of the song with backing singers. The arrangement of pure orchestra delivers Sinatra's emotions more  compellingly. Thus, we can conclude that the arrangement of the song amplifies his vocals while  helping Sinatra communicate with the audience. 
Also, Frank Sinatra relates to the lyrics so much that to some extent he tells his own story  in the song. An interesting sentence in the lyrics is "I've been a puppet, a pauper, a pirate, a poet,  a pawn and a king". This sentence can be an epitome of Sinatra's career in motion pictures. Meaning that he has played a lot of different roles in films. Besides, we also can look at this  sentence with the subsequent sentence "I've been up and down and over and out", and then we  can find that Sinatra talks about his own life in the song "That's Life".
By the time the song was  performed, Sinatra had already had a successful career, but he had been through "up and down and over and out" in his career. Sinatra went through a career slump in the 1940s-1950s when he experienced difficulties in life, but he managed to crawl back on top and impressed the  country with his great comeback in his career.
Sinatra sings "each time I find myself flat on my face, I pick myself up and get back in the race", and he did the same thing in life because when  he faced the obstacles in his career. He motivated himself and reached the pivot of his career in the 1950s winning an Academy Award. And Golden Globe Award for his role Maggio. In the legendary film From Here to Eternity. Therefore, Sinatra's own experience relates to the song  and he tells his own story while singing the song. 
The original version of That's Life is recorded by O.C. Smith. Who is also a marvelous vocalist. Smith's voice has a higher pitch and he sings with more flow and less clear enunciation. While Sinatra's version has clear enunciation and is more like storytelling with all of his movements and actions. That's Life is O.C. Smith's first single in his career, so at the time Smith  did not have the same density of experiences as Sinatra. Sinatra's interpretation of the song That's Life has more sophistication and his experiences in life and career relate to the lyrics. 
Frank Sinatra's interpretation of the song That's Life fully represents his confident style of performing and signifies his vocal abilities. Frank Sinatra performs in a sophisticated way of telling his own story different from the original recording of the song by  O.C. Smith.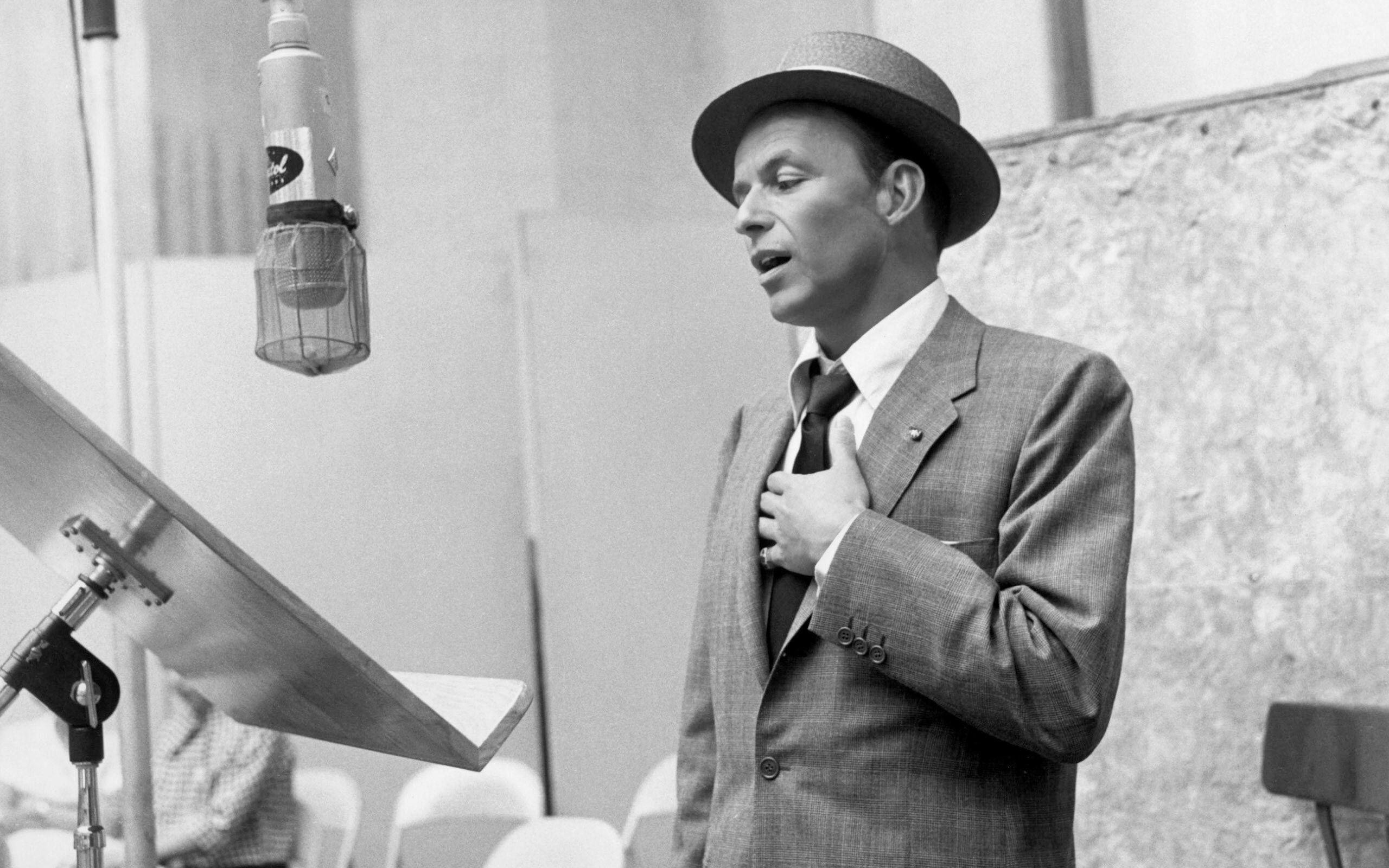 Frank Sinatra : Understanding The Legendary Musician Written by Rachel Wang
Works Cited
Mustazza, Leonard, 1952-. Ol' Blue Eyes: a Frank Sinatra Encyclopedia. Westport, Conn.: Greenwood Press, 1998.