Crypto Looks To Centralized Finance As Defi's Growth Slows
PayPal recently incorporated cryptocurrency services on their platforms. PayPal customers can now buy crypto of their choice – Bitcoin, Ethereum, Litecoin, etc. – with as little as $1 and make payments at over 26 million merchants. When a cryptocurrency transaction is made, crypto is transferred into fiat money to avoid the merchants the volatility risk.
Following its introduction of cryptocurrency trading, Paypal demonstrated increased engagement and a higher involvement in the world of crypto. According to Forbes, as of October 2020, 14% of PayPal users owned crypto on the PayPal platform, versus 8% of non-PayPal users. 53% of crypto owners on PayPal had already used Bitcoin for transactions.
Customers who own crypto have been using PayPal platform twice as much as before, according to Coindesk and the PayPal investor report. After offering crypto services, PayPal's transaction revenue rose 12% from Q3-20 to $5.7 billion in Q4-20 (Figure 1). Hence, a positive overall engagement trend has been observed on PayPal platform since the company started offering cryptocurrency services.
Figure 1
Integration of cryptocurrency on familiar fintech platforms as popular as PayPal can be considered a positive trend in general. Cryptocurrency is still not the most popular currency used to purchase everyday goods and services. It has always been an asset that most crypto owners invest in but do not directly use for transactions. However, with the integration of crypto on PayPal, crypto owners will now be able to make regular payments directly with their assets. This is one step towards a wider adoption of crypto in everyday transactions, which is the ultimate purpose of the digital asset. Thus, increasing the practicality of cryptocurrency by adding it to PayPal contributes to transforming the way payments will be made in the future.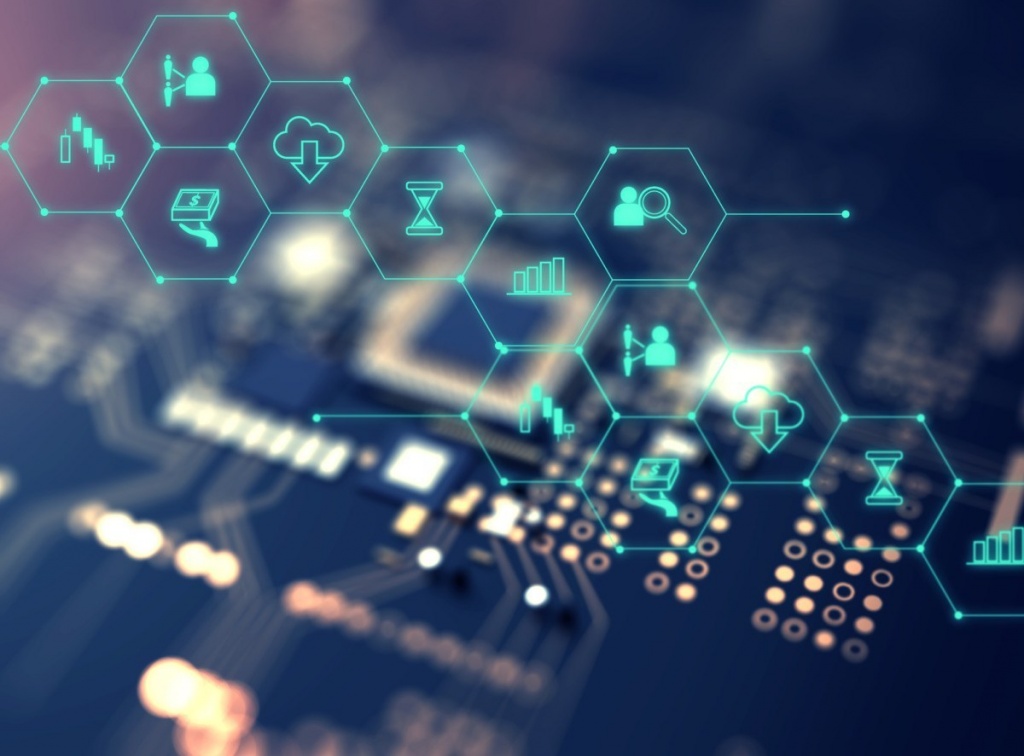 Due to its untraditional, rather complicated, and volatile nature, cryptocurrency is often doubted and misunderstood. This represents a large obstacle to a wider acceptance of crypto in financial transactions. However, according to Hugo Beneditti, an Assistant Professor at ESE Business School, allowing crypto users to make transactions through the PayPal platform provides additional validation to the crypto ecosystem and ultimately encourages new users and providers to enter the space. The high quality PayPal platform will also improve the user experience and interface of crypto users, which has historically been behind traditional financial and payment products. Thus, PayPal providing further validation and a high-quality platform to crypto could be a contributing factor to a wider adoption of the digital asset.
Even though PayPal could help crypto become a currency used in everyday life, it contradicts the goal of cryptocurrency, which is to transact without any centralized intermediaries such as PayPal. In order to become an owner of a cryptocurrency, one needs to own a public key and a private key. Public keys are publicly discoverable and serve as the wallet address where transactions are sent to. The private key is used to prove that one is the owner of the crypto received in a transaction and essentially gives the user control over their wallet. PayPal gives its customers only the public key but not the private key. The fact that PayPal manages the private key highlights that crypto owners using Paypal will have to cede some control over their digital assets. Crypto bought on PayPal cannot be transferred to other accounts on or off the company's platform. This directly opposes the freedom cryptocurrency gives from traditional financial service providers and the value of decentralization.
"Crypto in paypal is like a lion in a cage – just not right!"

Daniel Liebau, Founder of Lightbulb Capital
The demand for Bitcoin, Ethereum, and other coins keeps growing and financial service providers need to adapt and stay relevant in the changing ecosystem.
Jules Hirschkorn, National Security Lead at Inca Digital, argues that PayPal and similar platforms need to offer crypto services in such a way to keep users on their platform.
Professor Jim Liew at Johns Hopkins Carey School of Business similarly asserts, "If Venmo and PayPal don't accept cryptos, then both are not real FinTech companies and they will get Sear'd!" With the competition from other payment and crypto trading platforms and the pressure to retain customers, adoption of cryptocurrency seems vital for PayPal. Going against the decentralization value of crypto is one way PayPal can integrate digital assets into its platform.
According to Jules Hirschkorn, PayPal manages to retain its customers right now because it does not allow them to withdraw their crypto to their own wallet. However, Hirschkorn adds that will likely change as more and more people realize they can utilize these services for free by downloading open software.
Therefore, finding the right balance between PayPal's control over the wallets and the flexibility given to crypto owners will be crucial going forward.
PayPal announced in May 2021 that it plans to let its customers transfer crypto to third party wallets. This move to give more control over wallets back to their customers aims to reverse the criticism about PayPal serving as an unnecessary intermediary. It is a large responsibility to protect the private keys of the wallets, and many prospective crypto owners might avoid the risk of having their private keys and coins stolen by not purchasing crypto at all. Thus, giving the responsibility of the private keys to PayPal could mitigate the concern of safety of the digital assets. This move could avoid PayPal the potential loss of customers who will likely become increasingly versed in the language of crypto. The customers would get flexible control over their crypto assets while PayPal safeguards the private keys.
The prospects of crypto services on PayPal seem to be positive. Finding the right balance between limiting and allowing customers control over their wallets seems to be crucial for the company. For now, PayPal is transforming the way people perceive and use crypto for transactions.
Crypto Looks To Centralized Finance As Defi's Growth Slows Written by
Lika Mikhelashvili
Edited by Ryan Cunningham, Jay Devon & Benjamin Binday
References:
https://www.paypal.com/us/webapps/mpp/crypto
https://newsroom.paypal-corp.com/2020-10-21-PayPal-Launches-New-Service-Enabling-Users-to-Buy-Hold-and-Sell-Cryptocurrency
https://www.reuters.com/article/us-crypto-currency-paypal-exclusive/exclusive-paypal-launches-crypto-checkout-service-idUSKBN2BM10N
https://www.forbes.com/sites/billybambrough/2020/10/23/paypal-just-gave-346-million-people-a-new-way-to-buy-bitcoin-but-theres-a-nasty-catch/?sh=212695832b61
https://www.coindesk.com/paypal-2020-results-outstanding-finish-to-a-record-year
https://www.cnbc.com/2021/05/05/investing-in-bitcoin-with-paypal-what-you-should-know.html
https://www.forbes.com/sites/ronshevlin/2020/10/25/paypals-new-service-is-a-50-billion-stimulus-check-for-bitcoin/?sh=3737ab8f1c4c
https://www.gemini.com/cryptopedia/public-private-keys-cryptography#section-what-is-a-public-key
https://www.coindesk.com/paypal-will-let-customers-withdraw-crypto-exec-says
Crypto Looks To Centralized Finance As Defi's Growth Slows