A Decade of Losing : Ineptitude of The New York Giants Offensive Line
A Decade of Losing : Ineptitude of The New York Giants Offensive Line The Giants started 2012 by beating the New England Patriots & Tom Brady in a 21–17 victory in Super Bowl XLVI. This was the second time the Giants had claimed a Super Bowl victory over the mighty Patriots.
Then starting on September 5th of 2012 the Giants began a decade long tradition of losing. One that has seen a cumulative record for the Giants over that time period of 47 wins and 87 losses with just one playoff appearance in 2016 that never went anywhere.
Eli Manning was there most of the time, was Eli the problem? Well, some of the time Eli was the problem. His passer rating was mediocre at best.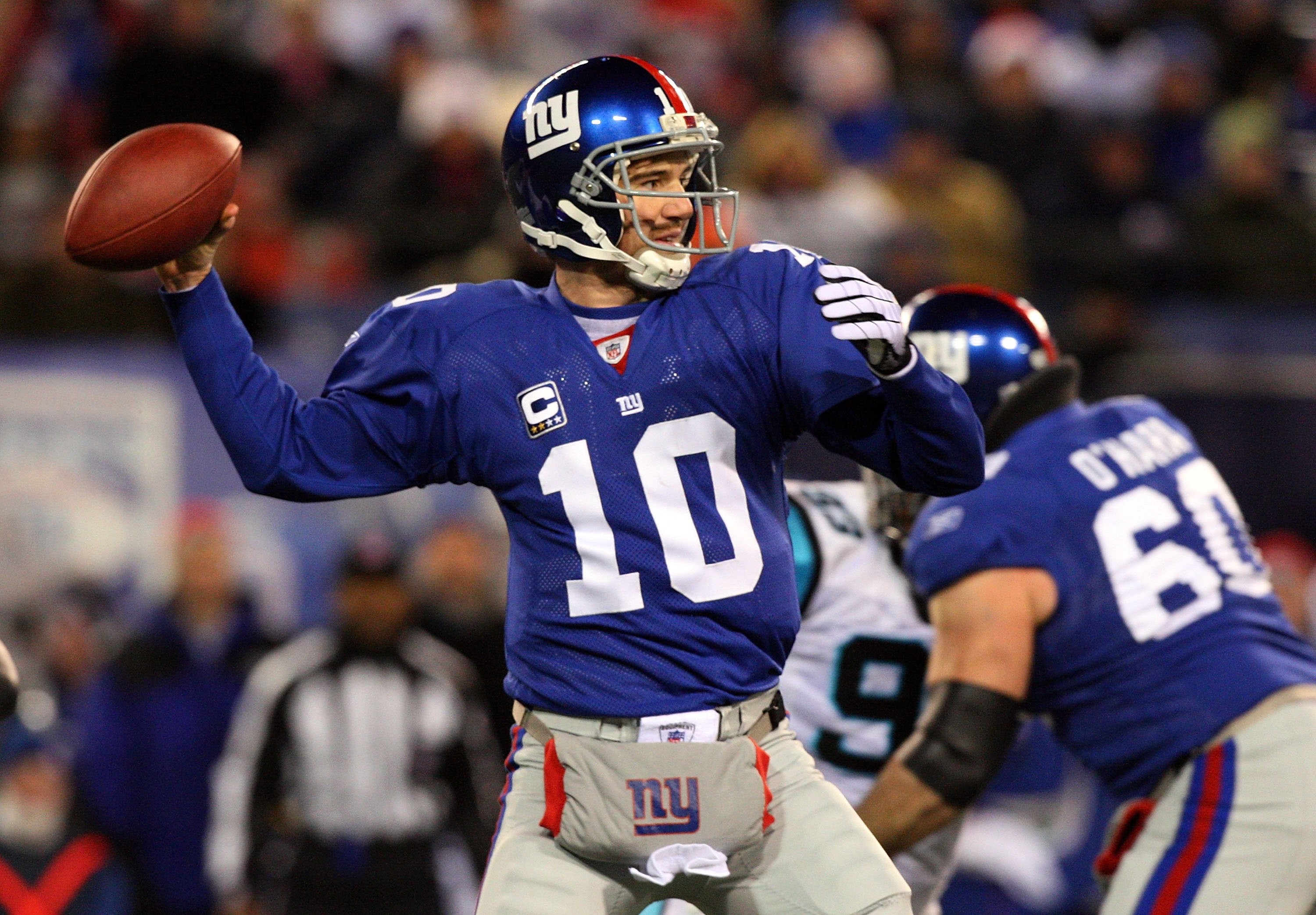 But was it really bad management and coaching?
Or was it something else?
Over the period the one constant was a weak offensive line.
How bad was the offensive line over this period?
The New York Giants Offensive line ranked for 2nd to last in the league last season. In addition, the Giants allowed the 2nd most sacks behind Philadelphia. The Giants ranked 13th worst in 2019, 10th worst in 2018, but only the 20th worst in 2017, despite a 3-13 record.
In fact 2016 was a standout year for the offensive line of the Giants as they ranked among the top 5 for being the stingiest in sacks allowed. And the Giants happened to make the playoffs, the only year they would qualify during this decade of futility.
But, what was the cause of this awful offensive line for the Giants?
Definitely some bad drafts.
But there also has to be some bad coaching mixed in.
Moreover, John Mara was asked precisely this question in his press conference yesterday, his answer essentially was whiffs in the draft and free agency, which is obvious enough.
Furthermore, if there was an underlying structural cause for those whiffs or if it's just bad luck appears to be unknown.
There is data to support that the Giants' offensive line stinks!
But, as far as we are aware there is no data on the cause.
And that is part of the beauty of football — so many interconnected pieces that it is difficult to isolate a specific cause.
But, as the great Bill Parcells famously said "you are what your record says you are"
Unsurprisingly, Mr. Mara feels great about the Giants' current prospects.
A Decade of Losing : Ineptitude of The New York Giants Offensive Line